We Are Part Of The Infinity Electrical Group, We Install All Type Of Hand Dryers And Outdoor Heaters We Also Do www.pumpsdublin.ie Or www.electrician-dublin.ie If You Need Any Electrical Or Plumbing Work Please Call Our Office On 01-4458543 Or Mobile On 0831625009. We Are Based In Ireland And Irish Owned
Nest thermostat is a smart thermostat that learns your preferred temperature and the programs to save energy and make the place comfortable. It uses an app that provides a simple schedule that is easy to adjust at any time. It incorporates a remote control that makes it easy to change the temperature according to the prevailing weather. Some are automated to change according to the overall temperature when not around to maintain the room temperature. Nest thermostat consists of HVAC monitoring that controls the cooling and heating systems. It alerts when things are not right and sends a reminder when they require maintenance. The option of choosing the temperature helps you save energy; hence it's easy to monitor energy usage. It consists of a sensor that allows you to know the exact temperature you want in a particular environment. It has a connection to the Google assistant, a microphone and speakers to help you adjust the prevailing temperature using your voice. It works better, and its operation can increase your experience.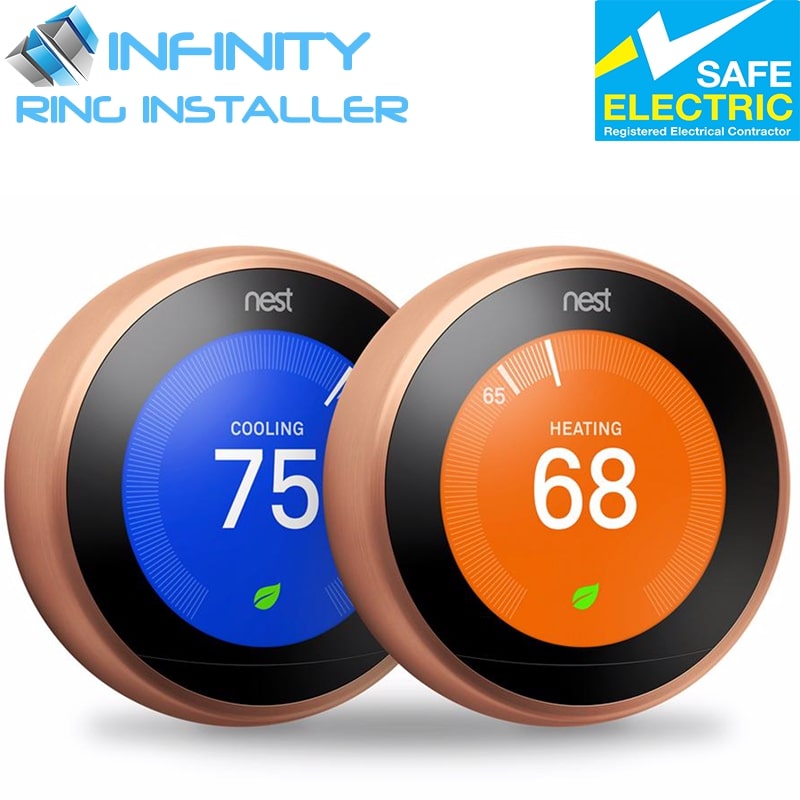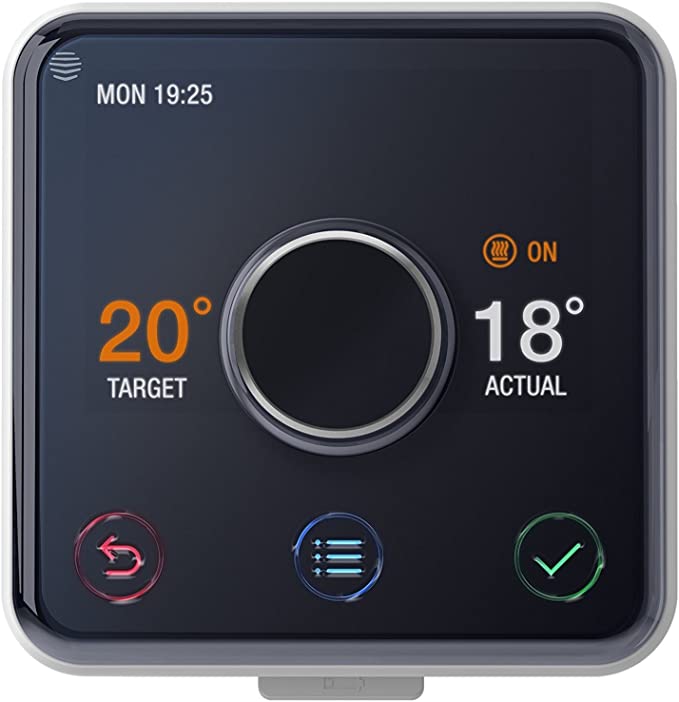 Hive thermostat smart kit that can help you control hot water and heating water via a Smartphone. The equipment is crucial because it can save you the heating bill up to £120. The thermostat kit comes with a hive receiver attached to the boiler's circuit, which relays the thermostat's instructions and the temperature of the boiler back to the thermostat. Its design has a hive heating and cooling pack with one smart thermostat and one hive hub connected to the recommended internet. It requires an internet speed of 1.5 Mbps or higher and the phone's operating system updated. Hive thermostat has a connection with Google assistant that can be associated with the voice commands, which helps tune the temperature you want. Its combination enhances control using a Smartphone, laptop, or tablet through the Hive App and is easy to install with a hive app. The central control of the network device is connected to the smart thermostat for easy control and use.
Climo thermostat is a smart thermostat system that uses modern technology in heating your home. The app on your phone enhances its operation. Regardless of the climate, in your connection, Climo is essential in boosting your house's heating. Besides, it can also heat water from anywhere as long as you connect it to the internet. Climo thermostat is a technology designed to control all features using a climate Hub on your wall at home or through the computer. It offers a range of options that can suit your expectation with your family. Climo Thermostat allows you to have full control of heating through your phone. It has zoned heating control ability and can heat your water. Controlling the device requires you to reduce the temperature or switch it off when not in use. It will help save on the cost of electricity bills. It can save you up to €120 in a year by controlling the device, therefore saving energy. Get one Climo Thermostat and save cost of electricity bills.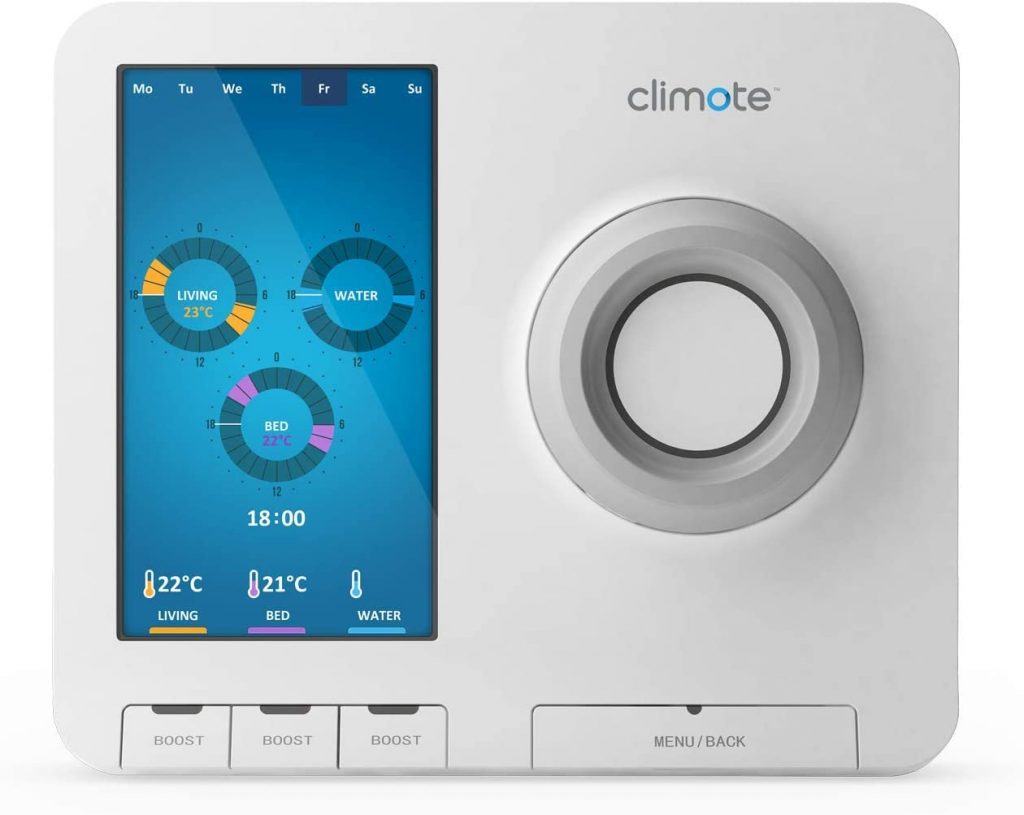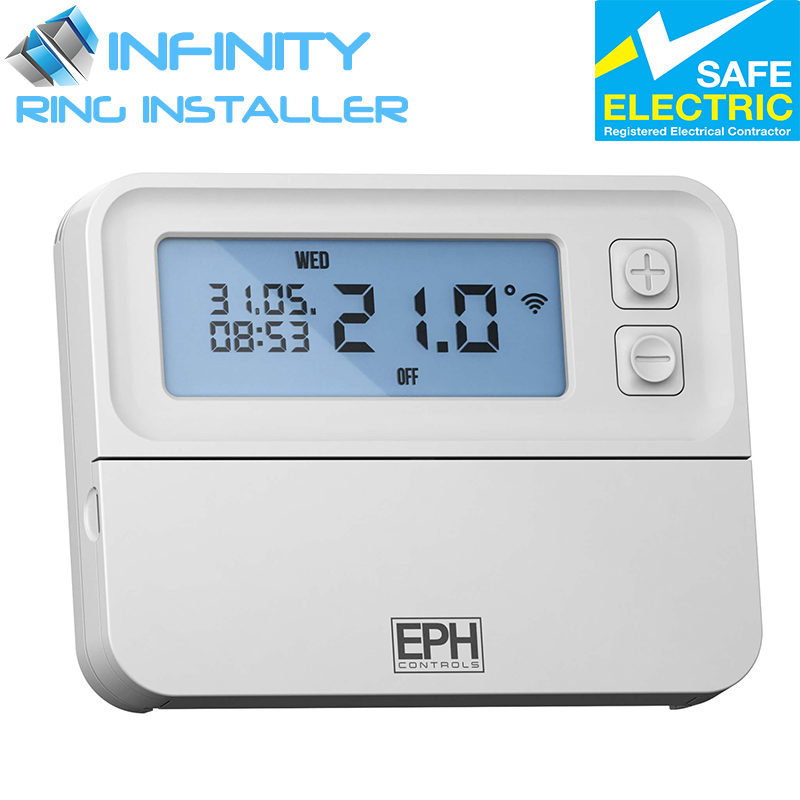 EPH Ember Time Clock is a smart heating app from EPH that controls and allows for your heating system. It enables you to collect your heating system from anywhere directly through the use of intelligent devices. EPH Ember Time Clock uses the RF thermostat, RF programmers, and WI-FI gateway. The kit is designed in a way that it has1x 3 zone programmers connected to the Wi-Fi gateway. The app used to control EPH Ember is free and allows you to control many homes. It can add many users, changing schedules, boosting and activating the holiday mode, plus many other features that enable its functionality. Regardless of your location, it is easy to control the heating system using the smart device in the palm of your hand. It is comfortable; you don't need to come home to cool the house when it reaches maximum heating. It is cost-effective as controlling the temperature according to the current weather, therefore, regulating the cost of energy. It is easy to use and provides the user easy time to manage hence effective.
Optimum Time Clocks provide electrical alerts in affordable range time clocks. It offered the control of the central heating, controls the thermostat, immersion controllers, and other programmers to keep the comfortable part of your home. They occur in a wide range of products and are available from the leading brands. These top brands include Sangamo, Timguard, and Horstmann. It is essential to have the heating controls to help in the smooth any home's heating system. It needs you to touch the button that can enable you to control the heating systems. They can use the modern Smartphone app technology to take control of heating your home at any place. The device's prices match the promise, which means you will get the best deals on the product from the optimum time clocks. They are built-in quality and are reliable, and it consists of improved components and design. It includes constant or times on and off switch that can save energy. Once set, it can run the whole day without being controlled, making it better for use in your home.